23 years on, man acquitted in dowry death case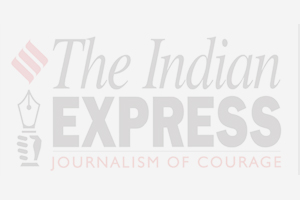 Twenty-three years after a woman allegedly committed suicide, Bombay High Court (HC) acquitted her husband of the charge of dowry death. The court said it could not be proven that the woman was harassed for dowry 'soon before' she died.
"Since there is no provision of law which would also warrant presumption to be drawn that the victim was subjected to cruelty 'soon before' her death, as far as dowry death is concerned, conviction of the appellant cannot be sustained," Justice R C Chavan said.
HC acquitted Manohar Patil of section 304-B that pertains to dowry death and attracts a minimum punishment of seven years in prison and a maximum of life imprisonment. However, it upheld Patil's conviction for abetment of suicide and harassment.
Patil, who had served six months in jail before being released on bail, was handed a three-year sentence and asked to surrender before the trial court in six weeks. "We will challenge the conviction in the Supreme Court," said Patil's lawyer Samir Vaidya.
According to the prosecution, Powai-resident Patil, who works as a security guard, got married to 18-year-old Kalpana on May 13, 1990. Soon after the marriage, the victim was being harassed as she had not fulfilled her husband's demand for a wrist watch, an electric fan, sarees and Rs 10,000 cash, the prosecution claimed. The victim allegedly told her brother on May 29, 1990 that her husband had been harassing her for dowry.
On June 13, 1990, when the victim's sister and sister-in-law, they said in their statements, Kalpana had burn injuries on her hand and her face was swollen.
Though Kalpana died on June 25, 1990, the court observed that she had last complained about ill-treatment by her husband on June 15, 1990. She had stated that her husband had smashed her face against the wall and inflicted burn injuries on her. When her brother visited her on June 21, 1990 she had not reported fresh instance of ill-treatment, the court noted.
"...there is no fixed formula as to what constitutes 'soon before' commission of suicide," Justice Chavan wrote in his order.
Vaidya said Patil had remarried and has two school-going children. Patil had been living a peaceful life for the the last 23 years, Vaidya said, and urged court to spare him imprisonment. The court said the trial court had rightly held him guilty of abetment of suicide and harassment.
source
http://www.indianexpress.com/news/23-years-on-man-acquitted-in-dowry-death-case/1065964/0