One spouse's inability to adjust is not cruelty: HC
Monday, Aug 26, 2013, 7:22 IST | Agency: DNA
Quashes charge against woman but upholds divorce granted by family court.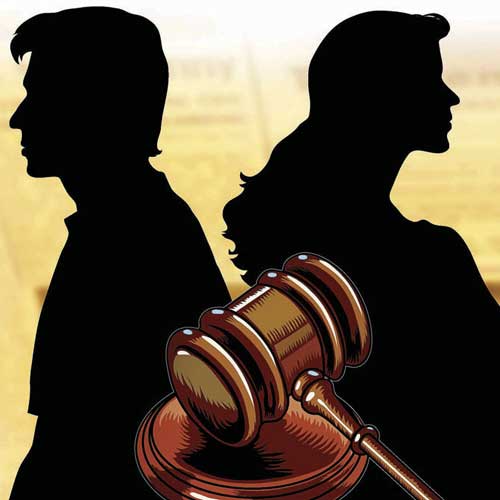 "Adjustment in a marriage is never a one-way street; in a joint family, it demands accommodation and adjustment from all sides," the Bombay high court has observed. The court quashed the grounds of cruelty against the woman in a divorce order granted by the family court.

A division bench of the high court, however, upheld the divorce granted by the family court in 2002. The court was hearing an appeal filed by the woman, seeking quashing of the divorce.

The couple was married in November 1993 in Mumbai according to Hindu rites and customs. They lived in Bandra with the man's parents and younger brother. 
The couple had a son in 1996.

In 1999, the man approached the family court, seeking divorce on the grounds of cruelty and desertion. His petition gave four reasons for seeking divorce. He claimed that his wife refused to assist his mother in household chores; did not give anything from her salary for household expenses; constantly demanded a separate house; often left the in-laws' house to stay with her parents; and neglected their infant son.

He claimed that before marriage, he had said they would have to reside in a joint family because of his ailing parents and younger brother who was in college. He claimed that soon after their honeymoon, she started demanding a separate house. He finally gave in to the demand and bought a flat in an under-construction building. He also claimed that his wife did not take care of their child and kept him at a creche.

His wife, however, said she kept the child in a creche as his parents were incapable of looking after the boy. She also claimed that her husband used to spend more time with friends than with her and the family, that he smoked and drank heavily and, after work hours, took up part-time work.

Refuting the cruelty charge, the judges said the allegations appeared either trivial or insufficiently established. The HC observed: "One party's inability to fully compromise and adjust may not, per se, constitute cruelty. It is true that cruelty sometimes walks in silence."

The judges further added that the man's allegations, stated in generalities, can ever be said to constitute cruelty of so egregious a nature as would warrant, on their own, the severance of matrimonial ties.

The man also contended that his wife had not 'fully adjusted' to life with his family.

The judges, not agreeing with the argument, said: "It would, in our assessment, be singularly unjust, and even implausible, to attribute a failure of adjustment to wife alone. It is equally possible that she is right in her contention that the husband's mother was far too rigid and conventional, and that husband, for his part too, was unwilling to adapt to wife's legitimate needs and desires."

As for desertion, the man said that his wife deserted him in January 1997 and he has looked after their son since then. However, she claimed she was driven away and her attempts to return were resisted.
http://www.dnaindia.com/mumbai/1879950/report-one-spouse-s-inability-to-adjust-is-not-cruelty-hc

*****************
regards
Vinayak
Father of a lovely daughter, criminal in the eyes of a wife, son of an compassionate elderly mother, old timer who hasn't given up, Male, activist