Statement of girl against Asaram Bapu prima facie correct: Police
Thursday, Aug 22, 2013, 21:07 IST | Place: New Delhi | Agency: PTI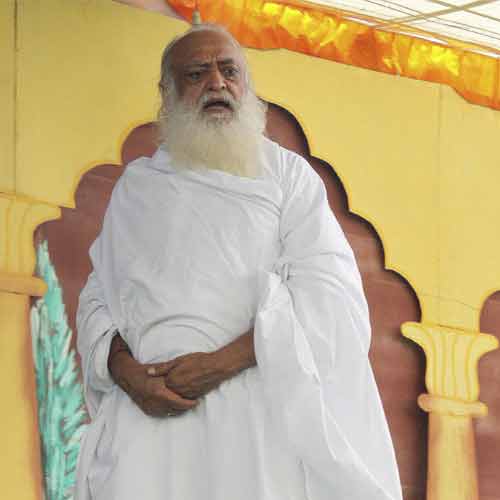 Asaram Bapu - DNA
 Police probing the allegations of sexual exploitation against Asaram Bapu have said that the statement of the girl who has brought the charges against the self-styled spiritual guru was corroborated by an examination of the evidence in the case.
According to police, the girl's statement matches prima facie with what they found following inspection today of the scene of the alleged crime at Asaram's ashram at Manai village.
Police are now preparing to interrogate Asaram at his ashram in Ahmedabad.
"Soon, our team will leave to interrogate Asaram," said Commissioner of Police, Biju George Joseph. He, too, visited the Manai ashram today with other police officials.
"We are in the process of verifying the facts mentioned by the girl in her statement.
"Prima facie, her statements and the scene of crime stand verified through physical inspection of the spot," he added.
"The owner of the land on which the said ashram stands at Manai village has also confirmed the presence of the girl and her parents at the spot as mentioned by them in their statements," he said.
Interestingly, the admission of Ranjeet Dewra, the owner of the land who is also a follower of Asaram's, that the accused was present there from August 12 to 16 contradicts the statement made by a spokesperson for the godman's main ashram in Ahmedabad claiming he was not present in Manai on Aug. 15.
The spokesperson had said that Asaram had left Jodhpur after two days of meetings there on Aug. 10 and 11.
But Dewra said Asaram was there till Aug. 16 and that the girl was also present during the same time with her parents at the ashram.
http://www.dnaindia.com/india/1878464/report-statement-of-girl-against-asaram-bapu-prima-facie-correct-police

*****************
regards
Vinayak
Father of a lovely daughter, criminal in the eyes of a wife, son of an compassionate elderly mother, old timer who hasn't given up, Male, activist