Hubbies fighting matri cases beware !! Looks like wife can get hold of your statements by fraud, deceit or other means. Use IT act to your benefit and fight against such cases !!!
*****************************************************


Woman seeking alimony, hubby's bank fined for data theft
Monday, Sep 9, 2013, 11:29 IST | Agency: DNA
In a peculiar case, the state information technology adjudicating officer has fined a woman, who is fighting an alimony case against her husband, and a bank for failing to protect confidential and private data of its customers. 

The woman, Minal Bagherwal, allegedly obtained bank statements of her husband Abhishek Bagherwal, his relative Nirmalkumar Bagherwal and their firm Bombay Polymers fraudulently and produced them in a Indore family court.  

The state information technology secretary Rajesh Agarwal has asked Minal to pay a token compensation of Rs5,000 and IDBI to pay Rs25,000 to each of the three complainants. 

It all began with Minal submitting the bank account statements in the court. Minal was demanding maintenance from Abhishek and claimed that she had sourced the statements by using a web portal.  

However, complainant Abhishek Bagherwal alleged that the statements were obtained from the server of the bank, which the customers do not have access to, and hence, Minal obtained them without his written consent. He also alleged that she obtained the information of his bank account in collusion with the officials of the bank and used it to her advantage.  

When the complainant pursued the matter with the bank, the bank stated that it had not given any account information to Minal and that the bank held no responsibility of any misuse of account statement issued to account holders. But a police report stated that the statements had not been obtained by hacking into the computer system of the bank. Minal had later claimed that the statements were given to her by Abhishek during a settlement discussion. 

Considering the facts of the case, Agarwal in his order cited Section 43A of the IT Act and the guidelines of Reserve Bank of India which require banks to maintain the confidentiality and privacy of customers.   

The order states that the bank has failed to protect the private and sensitive data of the customers and also failed to provide any information about the city or the branch from which the statement was generated. The IT secretary further goes on to say that the bank has admitted that it has no mechanism to check the system logs and audit trails of internal bank staff using the system.
http://www.dnaindia.com/mumbai/1886475/report-woman-seeking-alimony-hubby-s-bank-fined-for-data-theft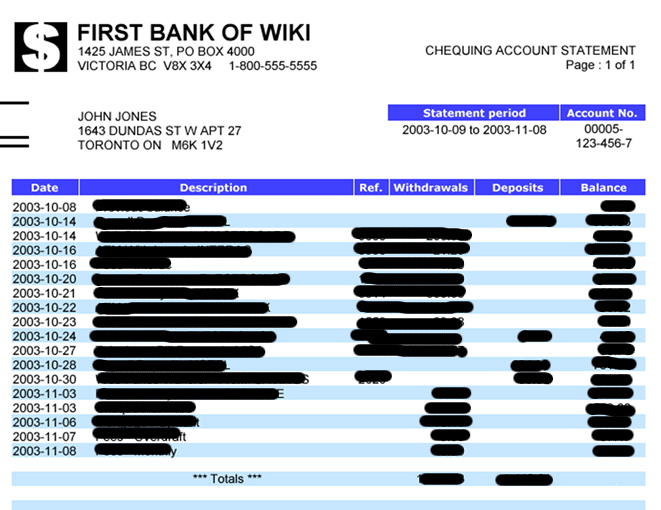 *****************
regards
Vinayak
Father of a lovely daughter, criminal in the eyes of a wife, son of an compassionate elderly mother, old timer who hasn't given up, Male, activist